Dan's tv mounting sacramento
Home Theater Installation Services
Do you need assistance setting up your home theater system?
Our professional home theater installation service takes all the hassle and guesswork out of creating your dream entertainment space. We have the expertise and experience to handle every aspect of the installation process, from mounting your TV to optimizing sound quality.
Imagine having a state-of-the-art home theater system perfectly tailored to your space and delivering an immersive cinematic experience. With our installation service, you can finally enjoy your favorite movies, TV shows, and games in the comfort of your home, just like at the theater!
Don't wait any longer; contact us today to schedule your home theater installation and start enjoying the ultimate entertainment experience.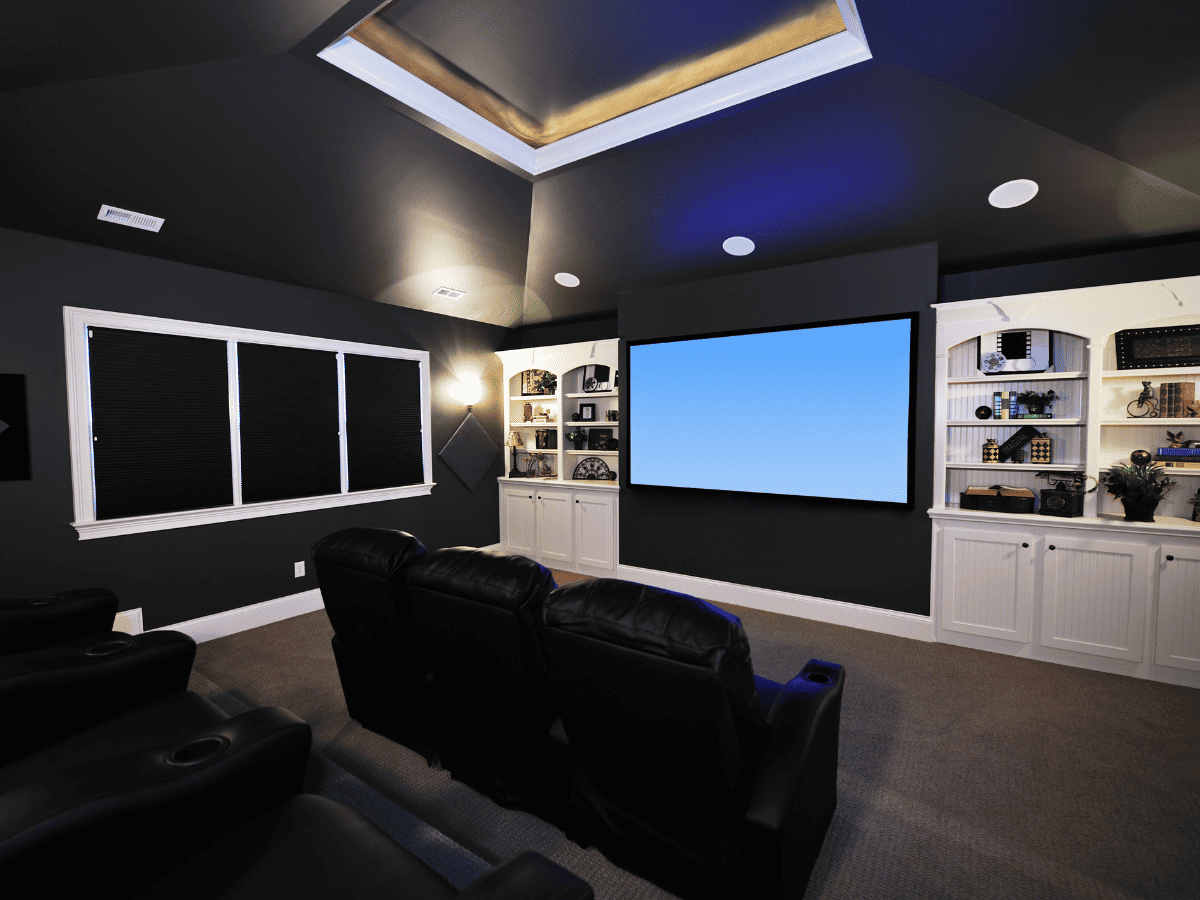 What is Home Theater Installation?
home theater system installation services configure a home entertainment system to provide optimal viewing and listening experiences. This includes mounting the display (TV or projector) on the wall, connecting all audio and video components, calibrating sound levels, and ensuring proper connections between all devices. Home theater installation aims to create an immersive experience that allows you to enjoy movies, TV shows, and games as if you were in a movie theater.
What Does Home Theater Installation Include?
Home theater installation services can vary depending on the system's complexity. Generally speaking, installation services include connecting and calibrating all audio and video components, including mounting a television or projector on the wall. Additionally, home theater installers often provide services such as optimizing sound quality, setting up streaming devices (e.g., Apple TV or Chromecast), and configuring remote controls.
Benefits of Installing a Home Theater System
Installing a home theater system provides many benefits that can enhance your entertainment experience. A professionally installed system will provide an immersive cinematic experience you won't get from a standard television setup. With the right equipment, you'll enjoy movies and shows in stunning clarity with exceptional sound quality. Additionally, having a home theater system installed by professionals ensures that all components are set up for optimal performance and can be easily maintained in the future.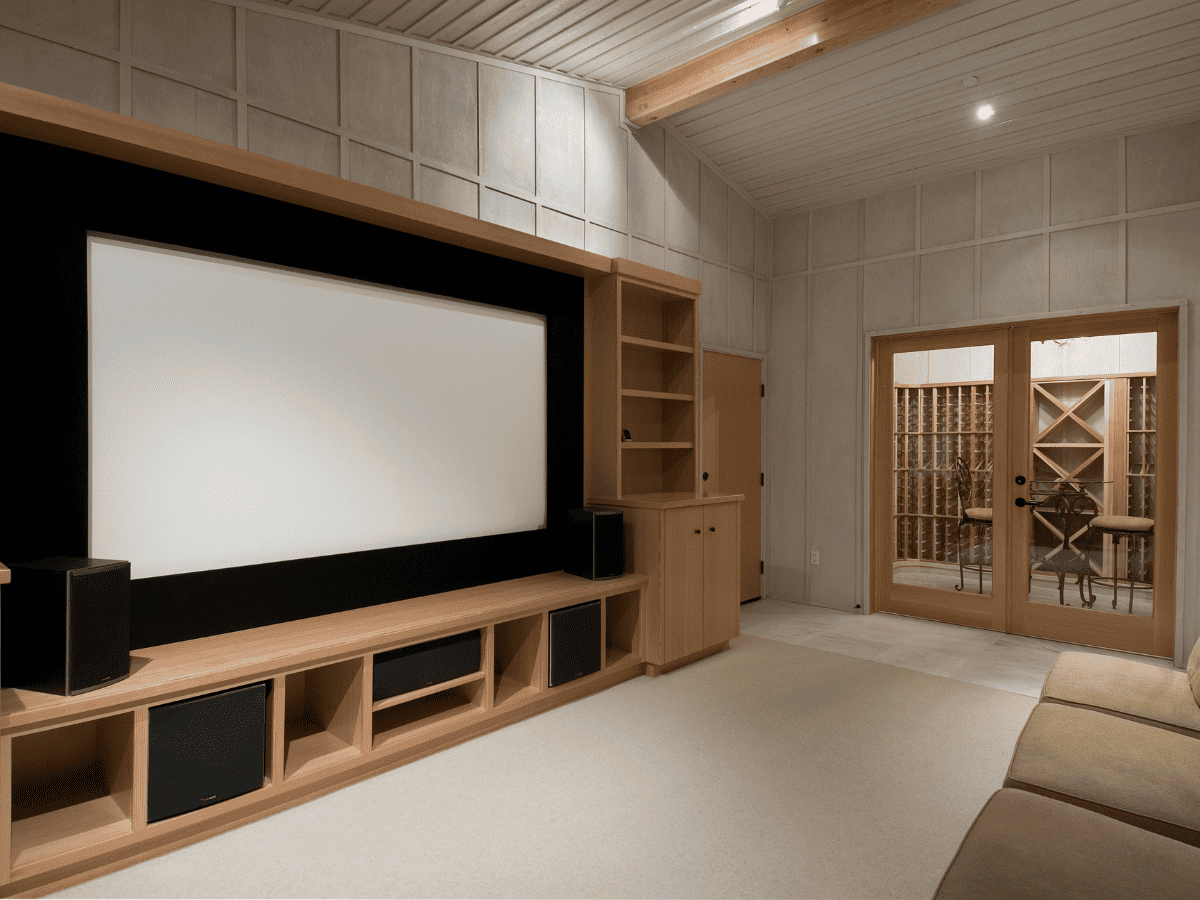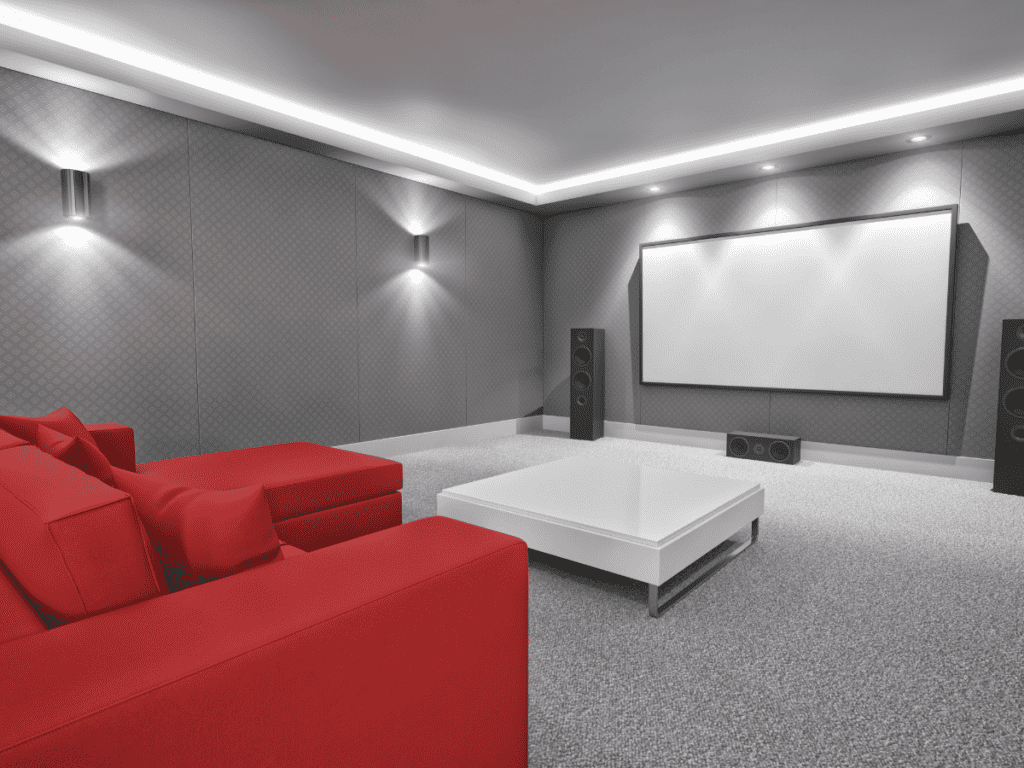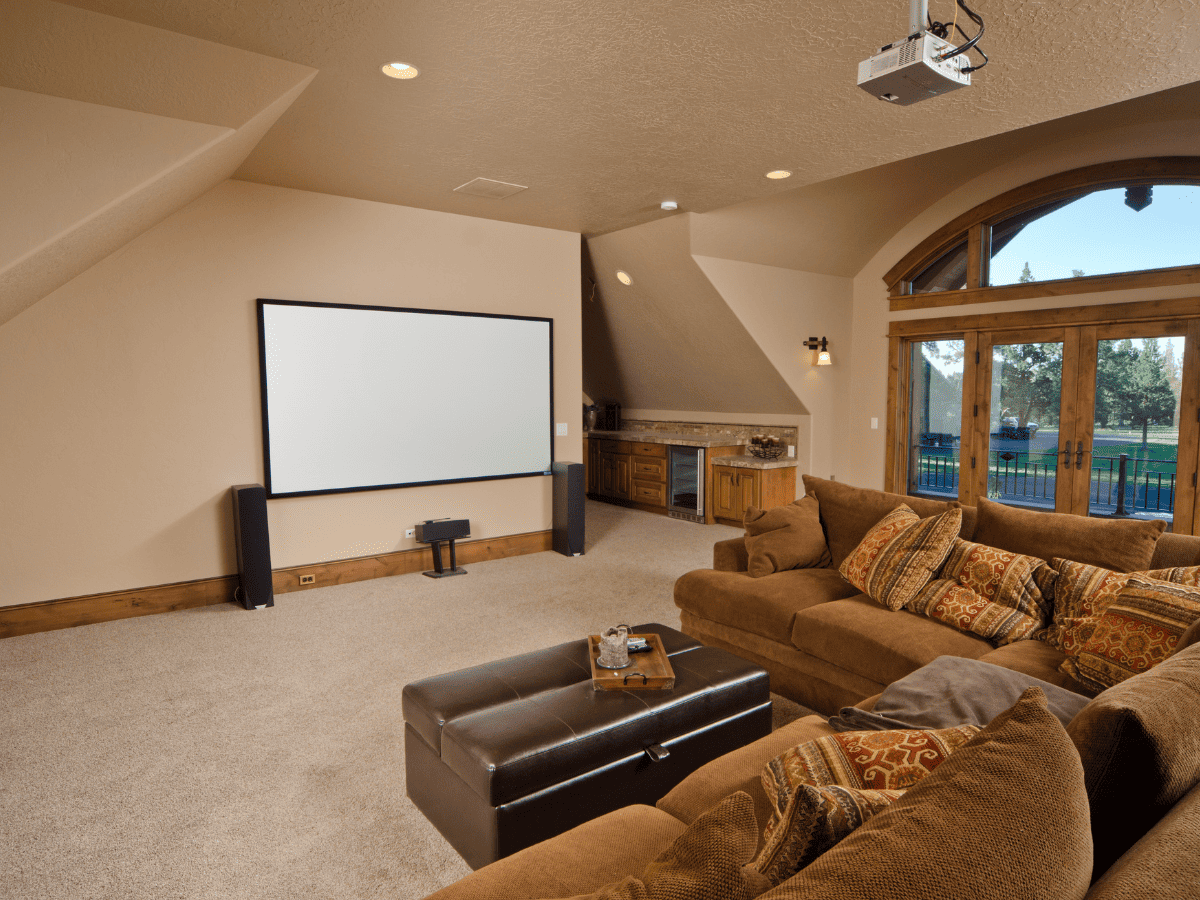 Dan's home theater installation service.
> Fast & secure damage free installation

> Experienced & certified technicians

> Variety of options for your home theater system

> Affordable prices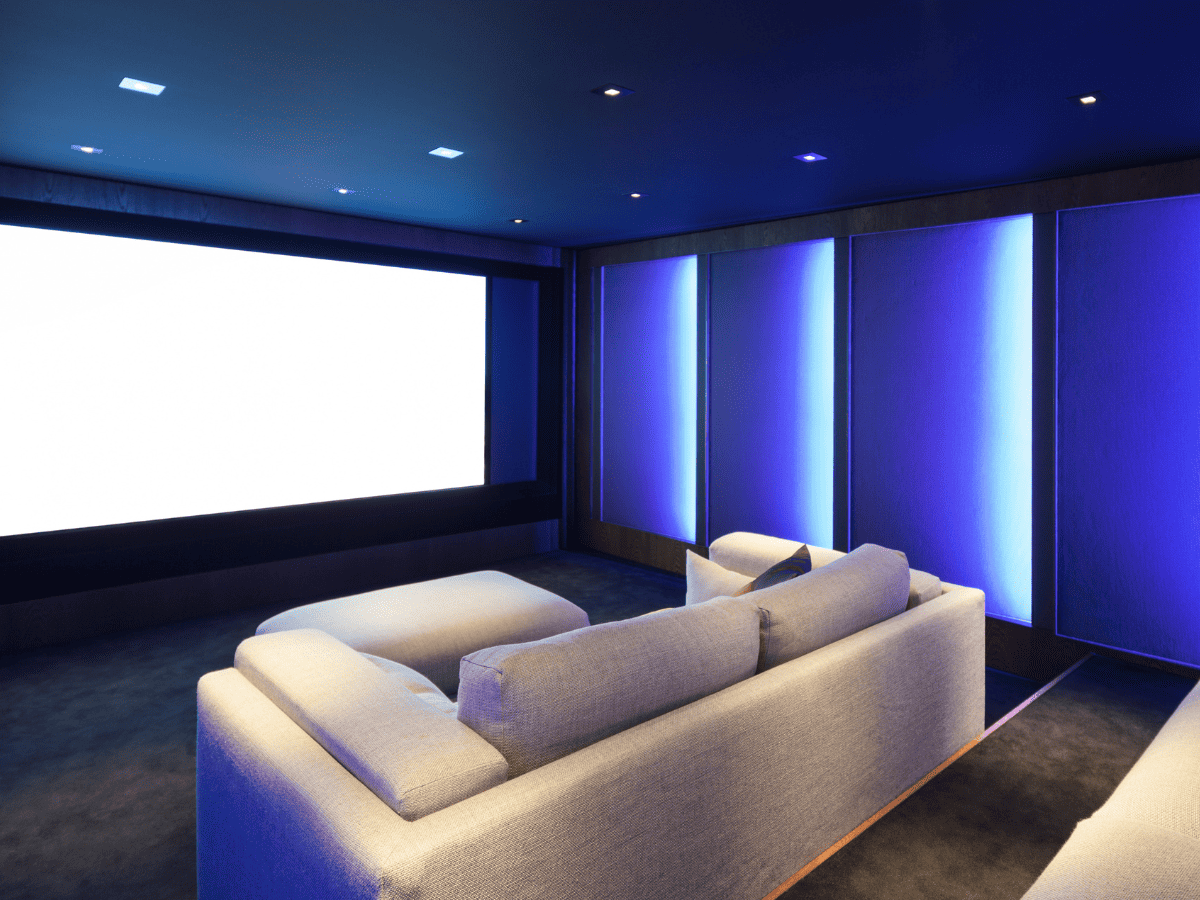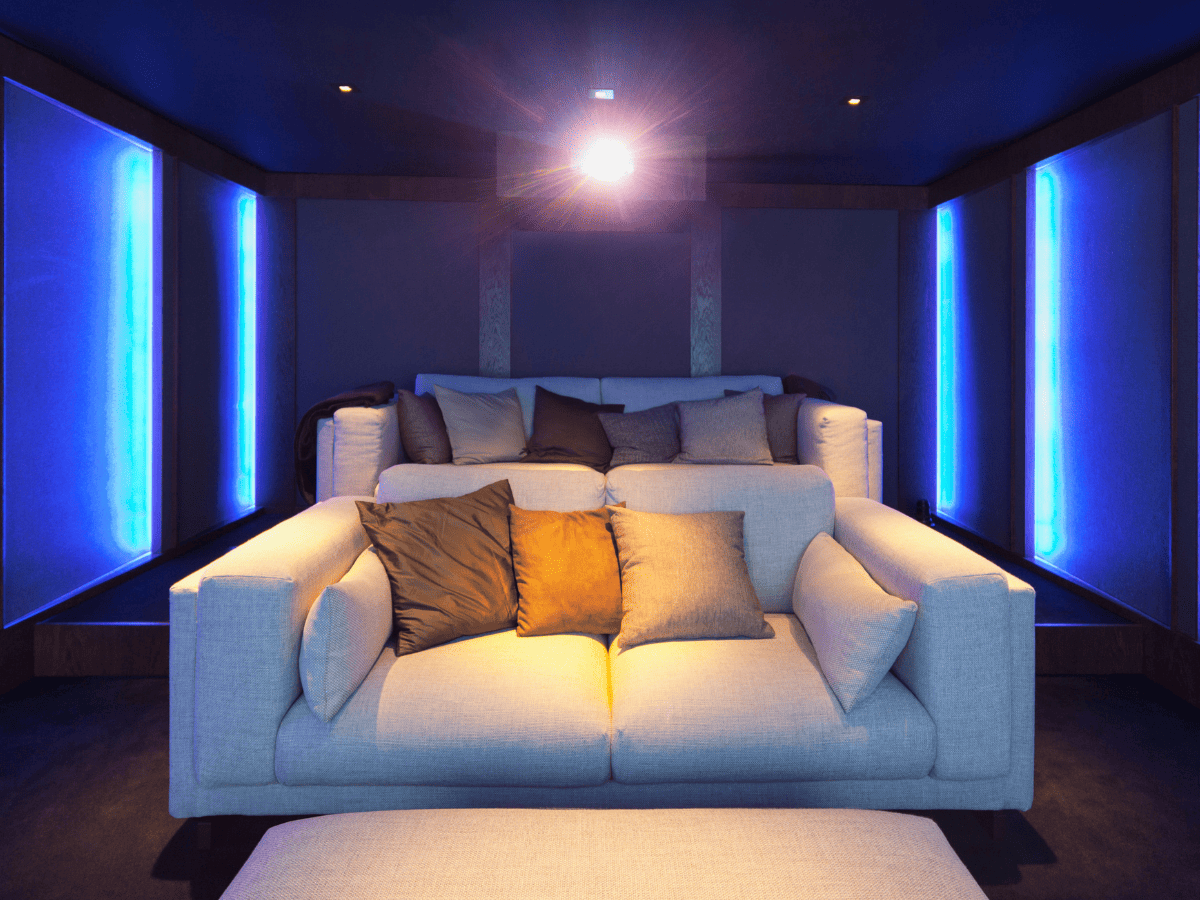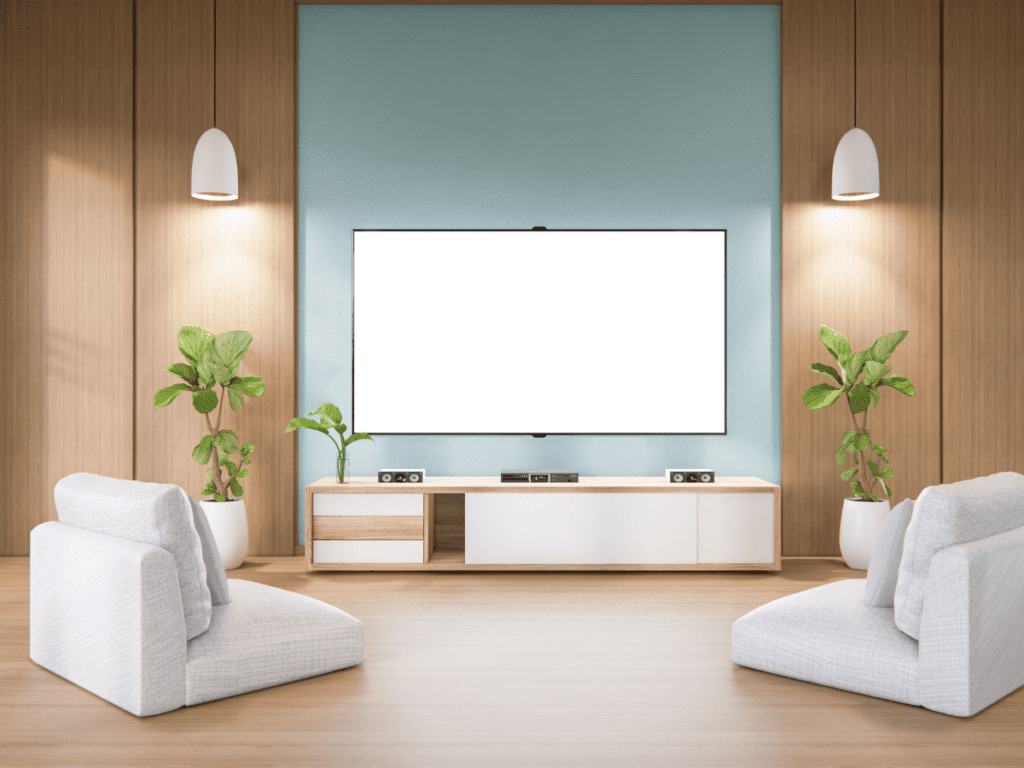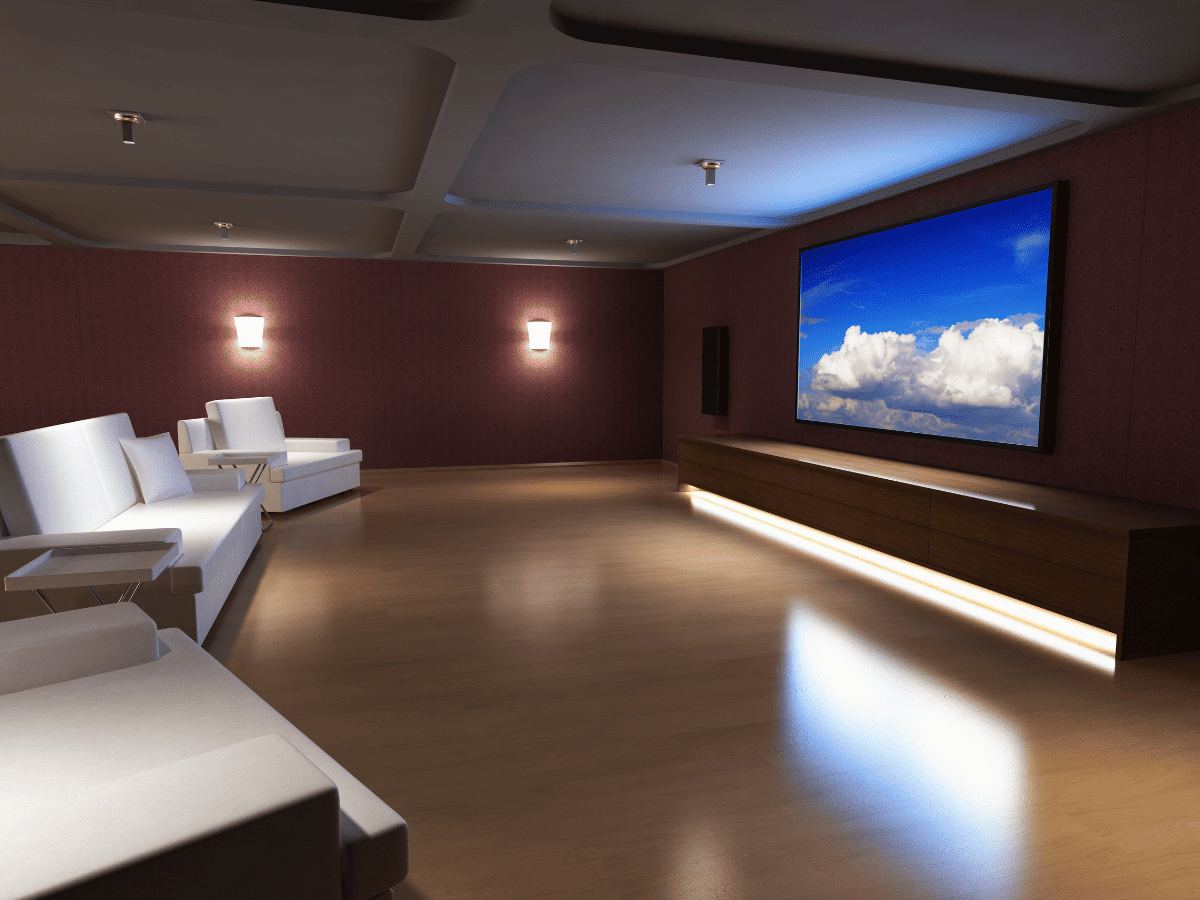 Types of Home Theater Systems
When it comes to home theater systems, there are a variety of different types available. Depending on the size and layout of your space and your budget, you can select from a few options. The most common types of home theater systems are:
• 5.1 Surround Sound System: This is the most common type of home theater system and includes five speakers (left, right, center, left rear, right rear) along with a subwoofer. This type of system is excellent for small to medium-sized rooms.
• 7.1 Surround Sound System: This system adds two additional speakers (on the left and right sides) to the 5.1 setup for more immersive sound. It is best suited for large rooms and spaces.
• Dolby Atmos Home Theater System: This top-of-the-line home theater system includes up to 24 speakers for an incredibly immersive sound experience. It is best suited for dedicated home theater rooms.
No matter which type of home theater system you choose, our experienced installers can set it up correctly and ensure optimal performance. Contact us today to learn more about our home theater installation services.
Popular Components for Home Theater Installation
Installing a home theater system may seem daunting, but it doesn't have to be. There are a variety of components that make up a typical home theater installation. With the proper knowledge, you can easily create an immersive viewing experience in your home. Popular components for home theater installation include:
• Television or Projector: The foundation of any home theater system is the display. Depending on your space and budget, you can choose from various options.
• Receiver: A receiver acts as the control center for all audio and video components. It connects to speakers, amplifies sound, and processes signals from the various inputs (e.g., cable box, Blu-ray player).
Speakers: Speakers are the most essential components in any home theater system. A good speaker setup can make or break the experience, so choosing the right type that fits your room and budget is important. Home theater systems typically use five speakers (left, right, center, left rear, right rear) plus a subwoofer for deeper bass tones.
• Remote Control: A universal remote control is essential for efficiently controlling your components. A good remote will allow you to control the television, cable box, Blu-ray player, and any other connected devices from one convenient location.
Our three-step process makes booking your home theater installation service quick and easy.
Installing a home theater system may seem intimidating, but with the proper professional guidance, it can be surprisingly simple. The installation typically involves connecting all components (TV, receiver, speakers) and calibrating each to ensure optimal performance. This includes ensuring all audio levels are balanced and equalized between the left and right speakers and adjusting the receiver's settings for the best picture and sound quality.
Once everything is connected and calibrated, you can enjoy your new home theater system! If you have any questions or need help with installation, our experienced installers are here to help.
Dan's TV Mounting Home Theater Installation Services
Home theater installation is a great way to take your home entertainment experience to the next level. With professional installation services, you can enjoy the same immersive cinematic experience you get in a movie theater without leaving the comfort of your own home. Contact us today to learn more about our home theater installation services and start creating your perfect entertainment space.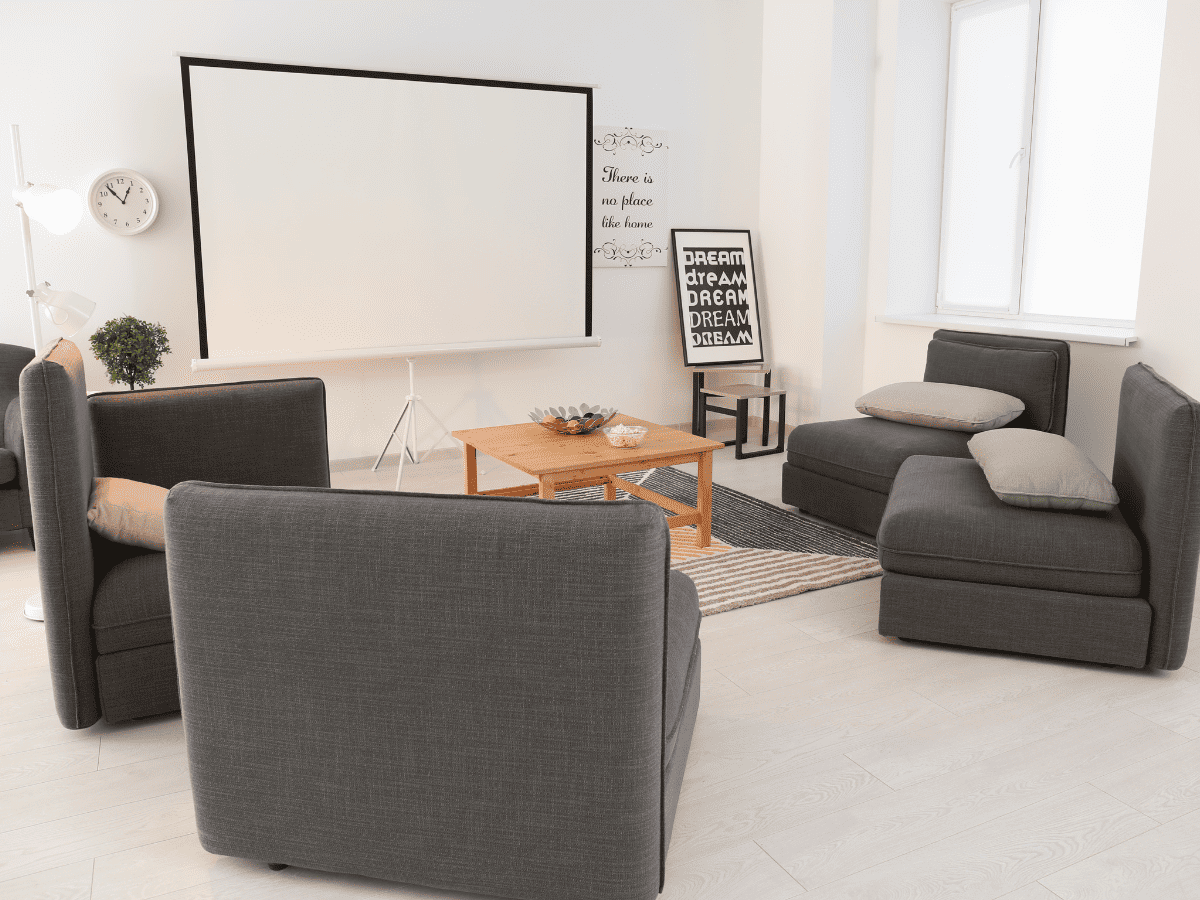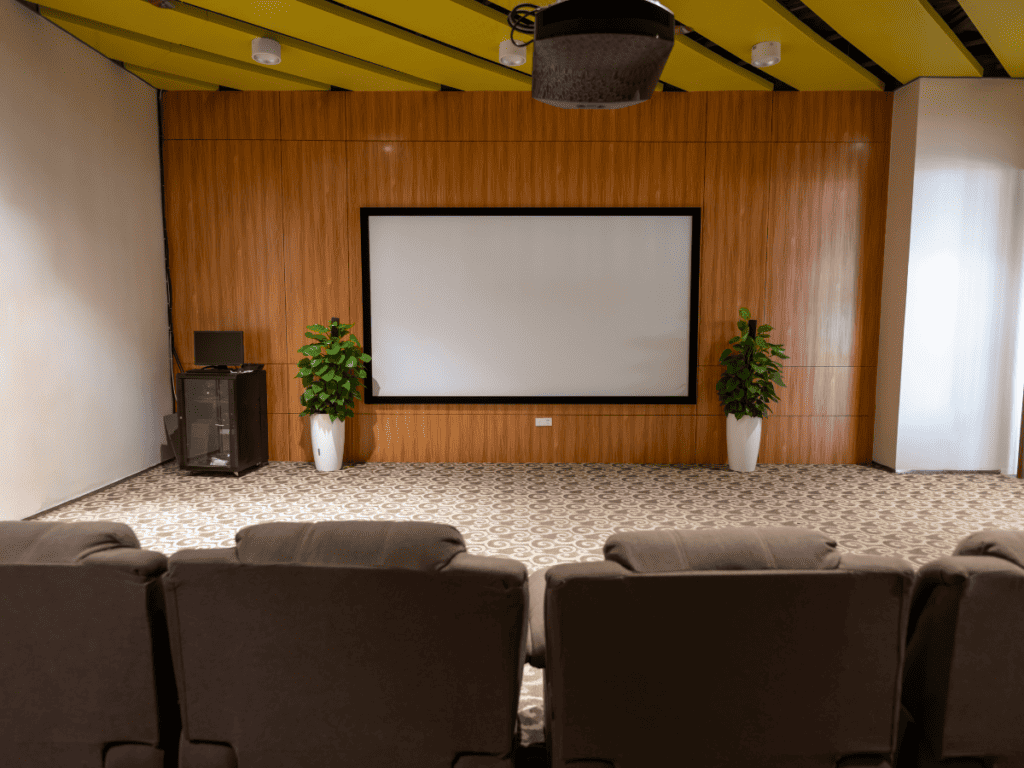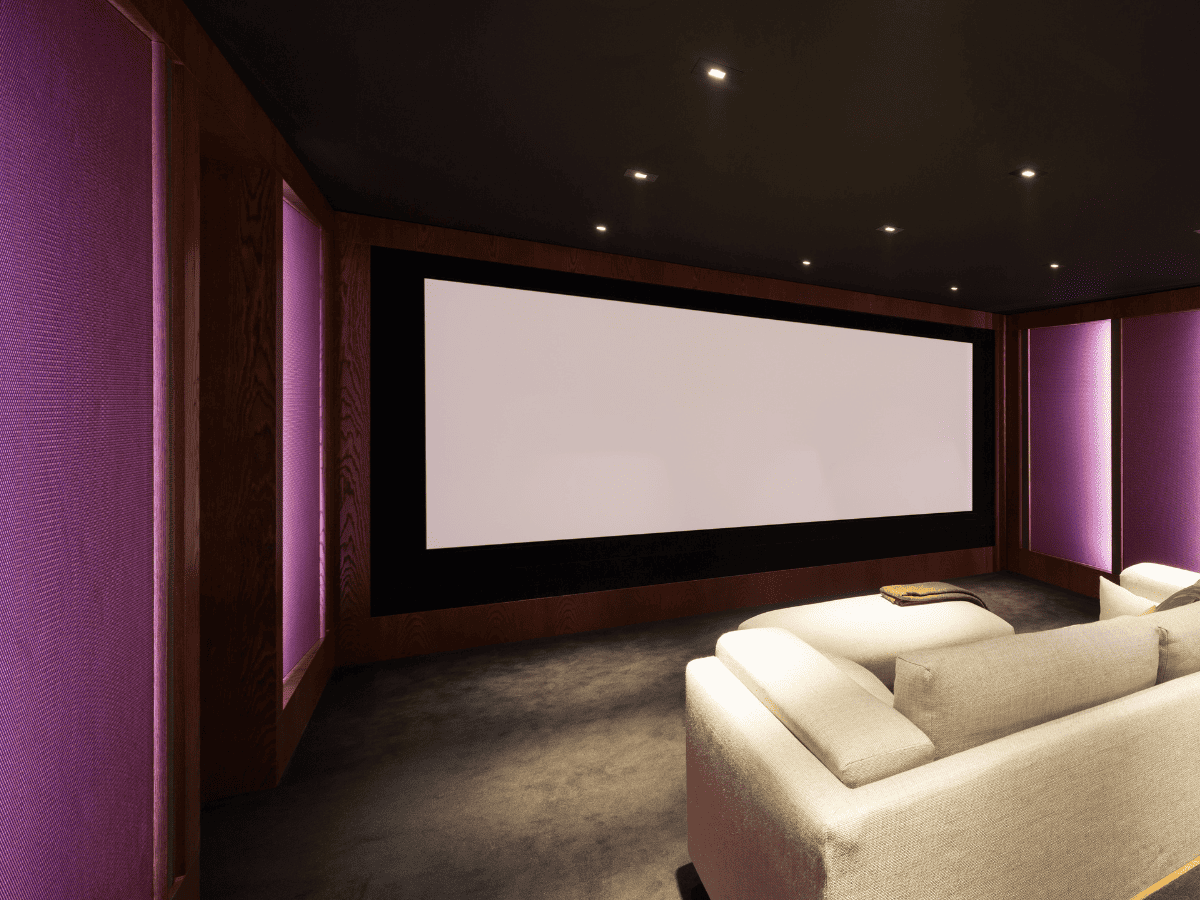 Contact us with any questions regarding home theater installation services here!
Need A Reliable Handyman for home theater installation service sacramento?