Dan's tv mounting sacramento
Do you need help setting up your sound bar?
Our sound bar installation services are here to make your life easier. Whether you're a homeowner looking to enhance your home theater experience or a business wanting to improve the audio quality in your office space, we have the expertise to get the job done right.
Imagine enjoying crisp, immersive sound without the hassle of a complicated setup. Our professional technicians will ensure your sound bar is installed correctly and optimized for the best audio performance. Say goodbye to tangled wires and frustrating troubleshooting!
Don't wait any longer; contact us today to schedule your sound bar installation services and start enjoying superior audio quality in your home or business.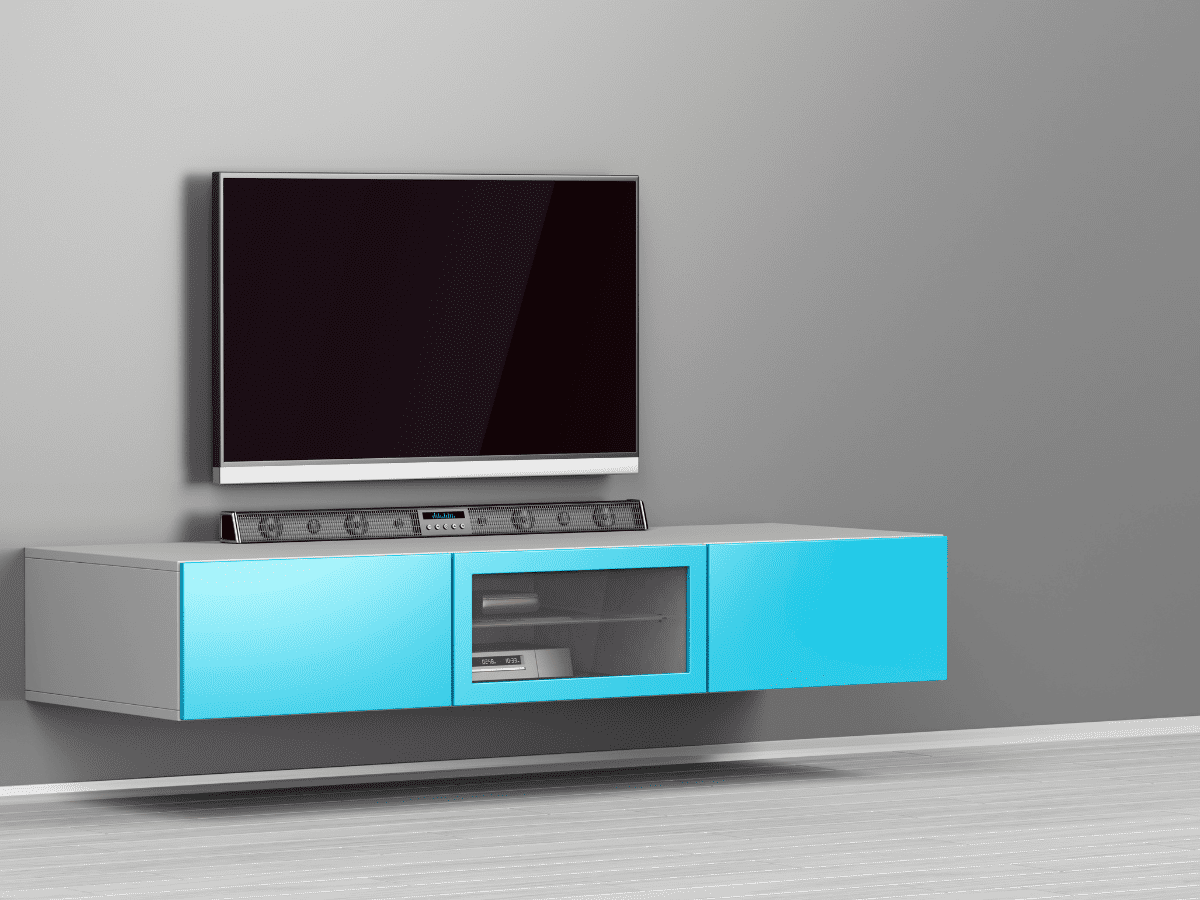 A sound bar is a speaker system that delivers better quality audio than your television's speakers. It typically consists of several thin, long speakers placed in a single bar-like unit that can be hung with a sound bar mount or set on a stand. Sound bars are available in many sizes and configurations, allowing optimal sound quality and tailoring to specific needs. While more expensive models offer surround sound capabilities, basic models are suitable for most applications and provide superior audio quality compared to traditional television speakers.
Benefits of Installing a Sound Bar
Installing a sound bar has many benefits. Most significantly, it drastically improves the audio quality of your television or home theater system. With enhanced sound clarity and dynamic bass, you'll be able to enjoy movies and music with greater depth and detail than ever before.
Sound bars also make it easier to control your audio levels; most come with volume controls so you can easily adjust the sound to your desired level. Finally, a properly installed sound bar can help reduce clutter in your home or office, eliminating the need for multiple speakers and wires.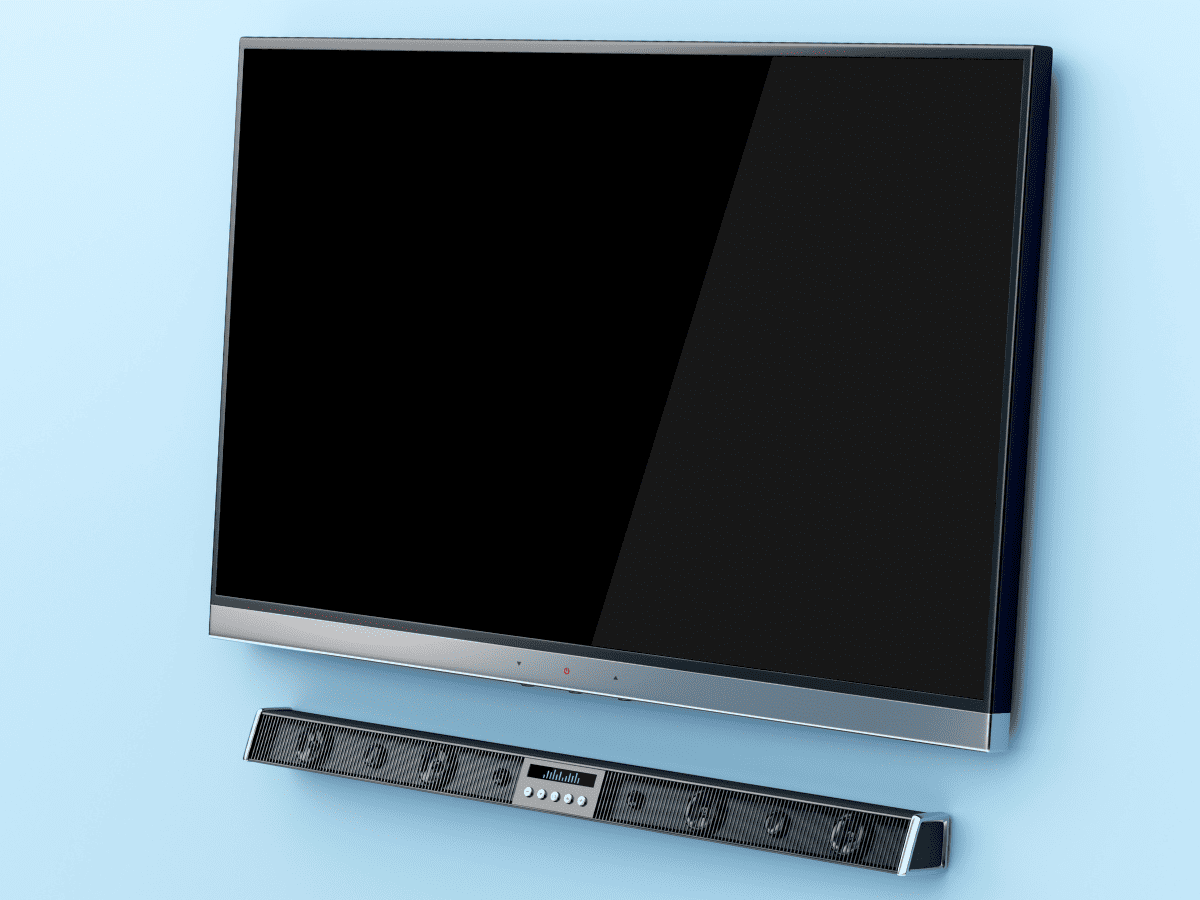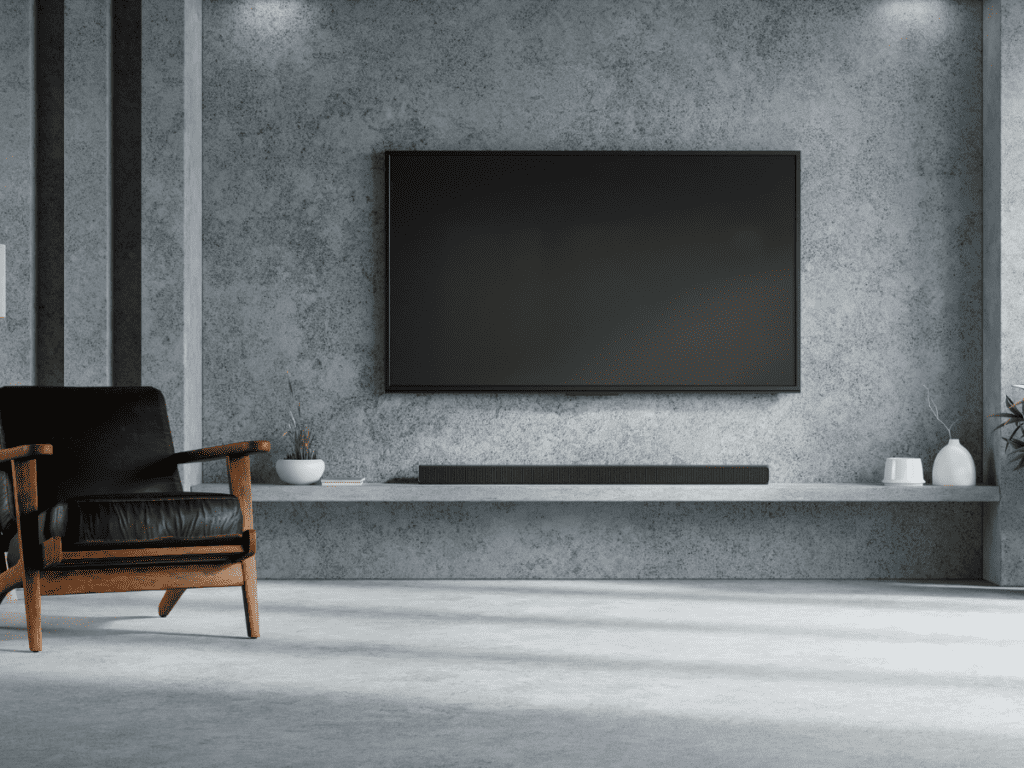 Dan's tv mounting service
> Fast & secure damage free installation

> Experienced & certified technicians

> Variety of mounting options available for your sound bar installation

> Affordable prices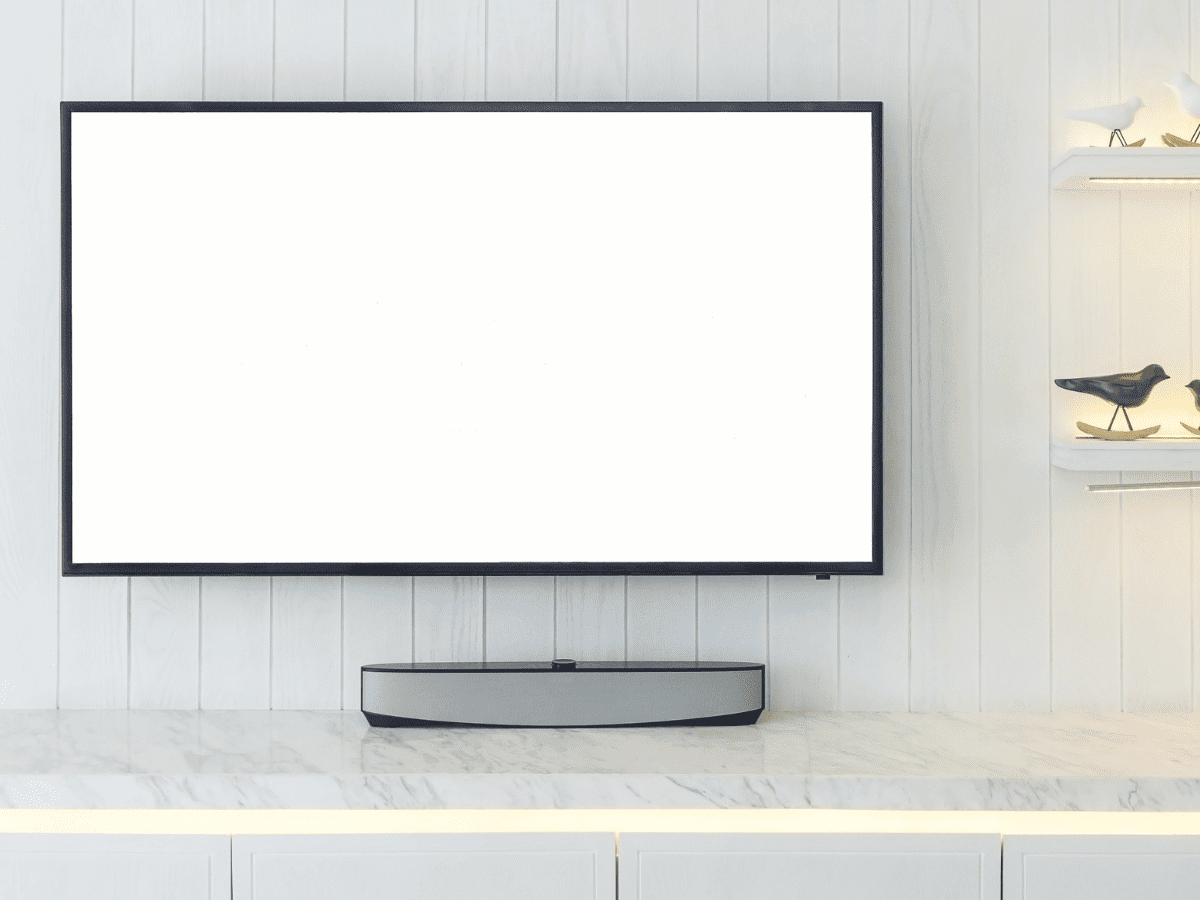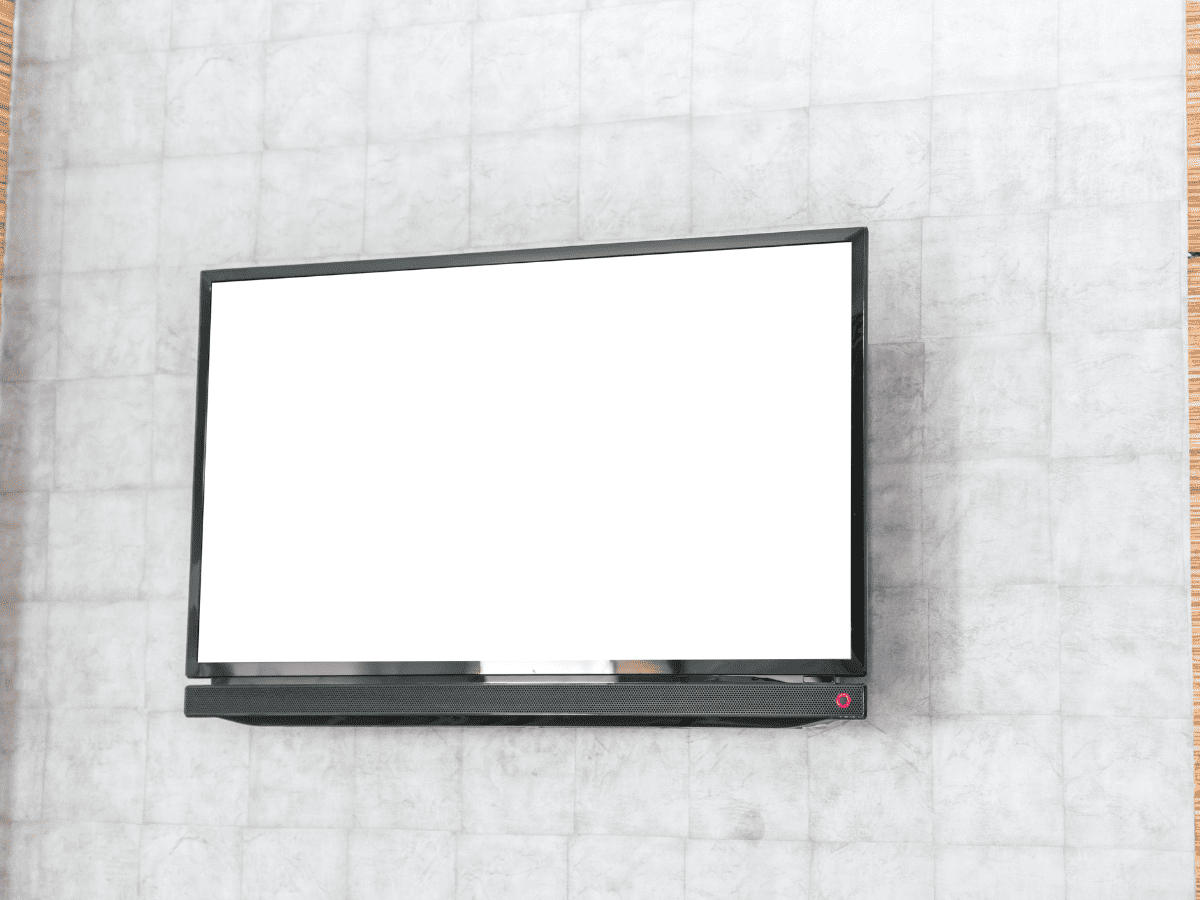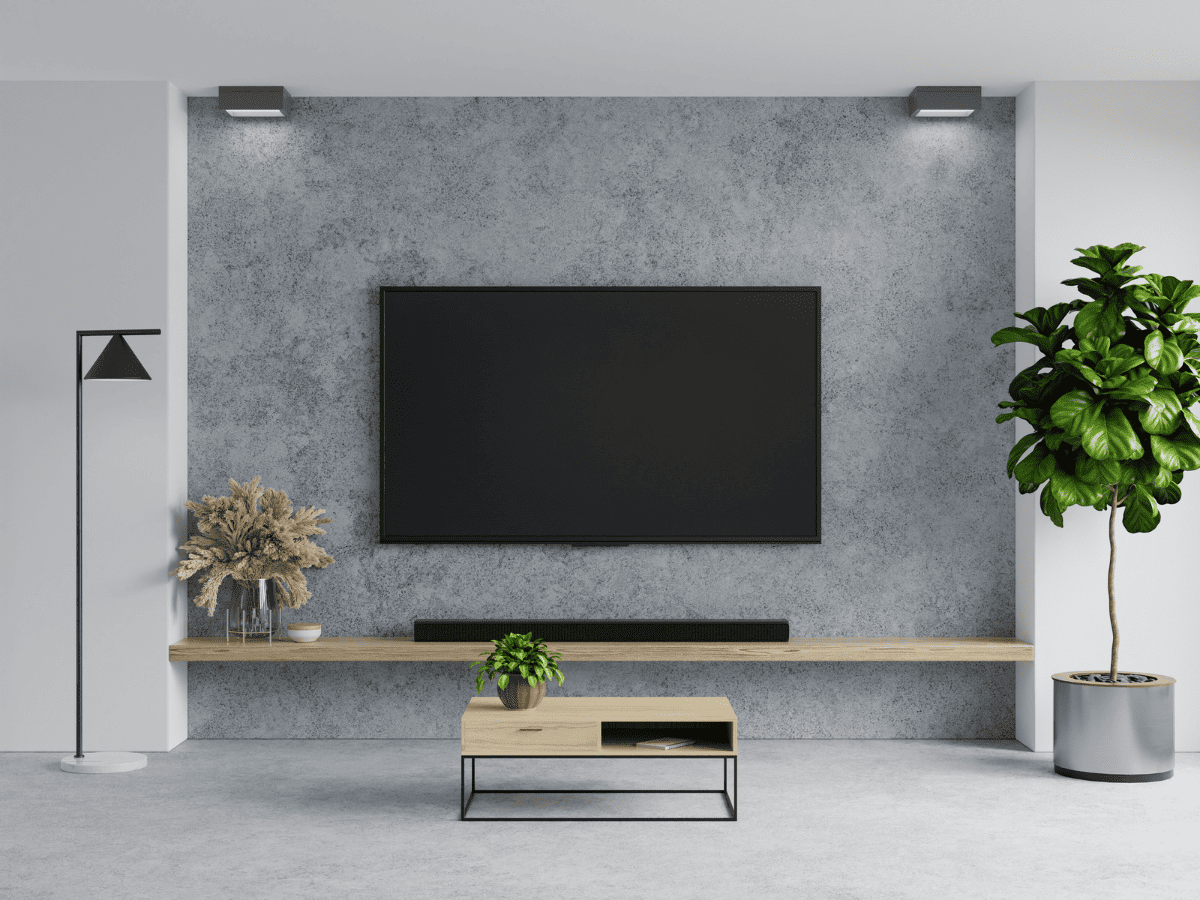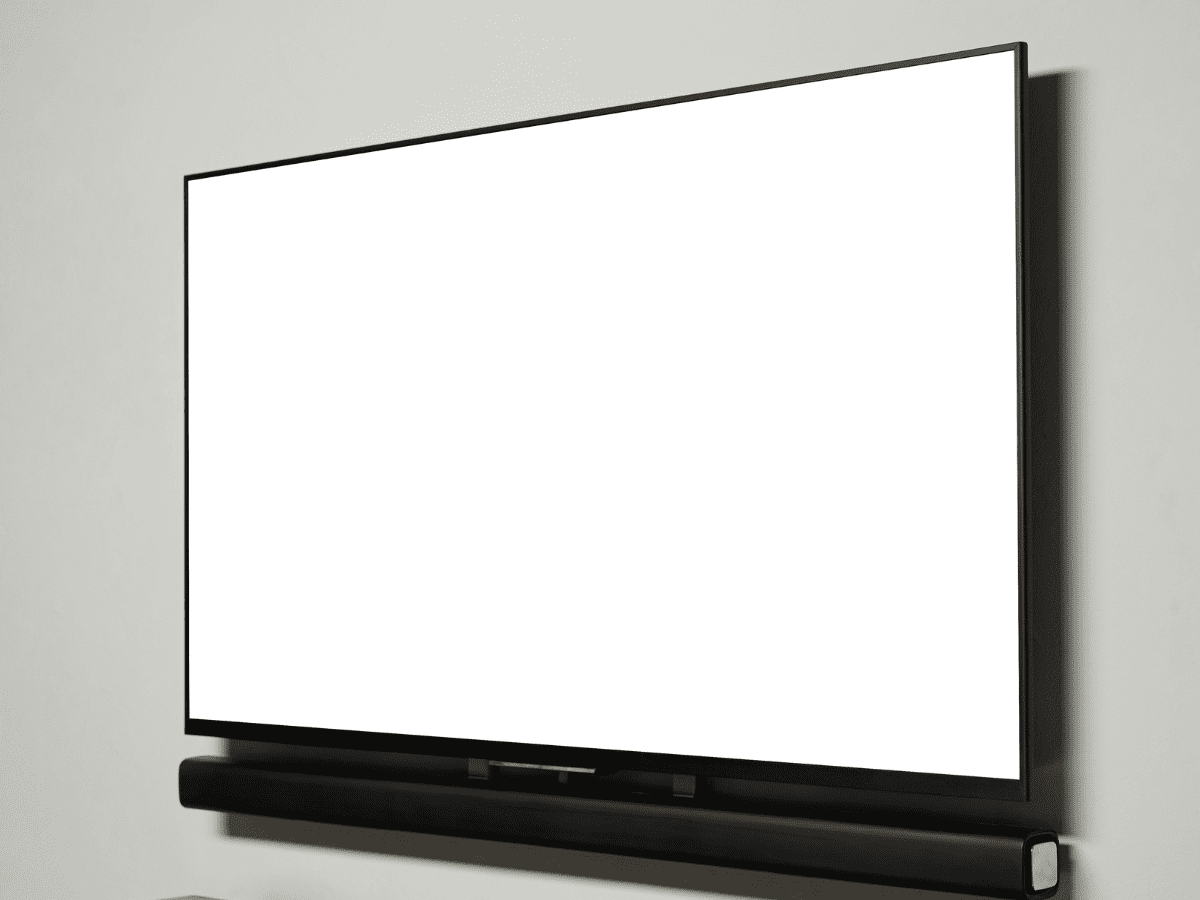 Sound bars come in many sizes and styles to best fit your needs and budget. Here are a few of the most common types:
• Active/Powered Sound Bar – This type of sound bar contains an amplifier that boosts the sound quality, giving you more volume with greater clarity. It also eliminates the need for external amplification.
• Wireless Sound Bar – This type of sound bar utilizes Bluetooth or Wi-Fi to stream audio, allowing for easy installation and improved audio quality.
• Surround Sound Bar – These sound bars are ideal for home theaters and offer an immersive surround sound experience without multiple speakers' hassle.
Wired vs. Wireless Sound Bars
One of the most significant decisions when selecting a sound bar is whether to go wired or wireless. Each has its advantages and disadvantages, so here's a breakdown of what you need to know:
Wired Sound Bars: Wired sound bars offer superior audio quality due to their direct connection with your television or audio system. They are also easier to set up and don't require a separate power source.
Wireless Sound Bars: Wireless sound bars are great for those who want to avoid the hassle of running cables through their home. They also offer more flexibility regarding placement and can be easily moved around if necessary. However, they may not have as good of sound quality as wired systems due to interference from other wireless devices.
Choosing the Right Size Sound Bar for Your Room
When deciding what size sound bar to purchase for your home or business, it's essential to consider the size of the room and the distance between you and your television. Generally speaking, larger rooms require larger sound bars to fill the space with adequate sound. Additionally, a larger sound bar will be necessary to provide the best audio experience if you're seated far away from the television. Our experienced technicians can help you select the correct size sound bar for your room and ensure it is appropriately installed for optimal performance.
No matter which type of sound bar you choose, our experienced technicians will ensure that it is installed correctly and optimized for the best audio performance. Contact us today to get started!
Our three-step process makes booking your sound bar installation service quick and easy.
There are many brands to choose from when it comes to sound bars. Here are a few of the most popular brands:
• Bose – Bose is one of the most well-known names in audio technology and offers a wide range of sound bars for various applications.
• Sonos – Sonos offers wireless sound bars with superior sound quality in a sleek and stylish design.
• Yamaha – Yamaha is another audio technology leader and offers various sound bars designed for home theaters and music systems.
• Samsung Sound Bar – Samsung's sound bars provide excellent audio quality and are compatible with various TVs, making them a great choice for any home theater setup.
• LG Sound Bar – LG offers a full range of sound bars designed for various applications, from basic TVs to more advanced home theater systems.
Installing a sound bar can be complicated, but our experienced technicians will ensure everything is set up correctly so you can enjoy the best audio experience possible. Contact us today for more information about our sound bar installation services.
Contact Us for Sound Bar Installation Services Today!
Having your sound bar professionally installed is one of the best ways to ensure it performs at its peak. Our experienced technicians are experts in sound bar installation services and can help you choose the right size for your room and optimize it for the best performance. We also offer various services, including wall mounting, speaker wiring, and more. Contact us today to learn more about our sound bar installation services!
Contact us with any questions regarding sound bar installation services here!
Need A Reliable Handyman for sound bar installation sacramento?